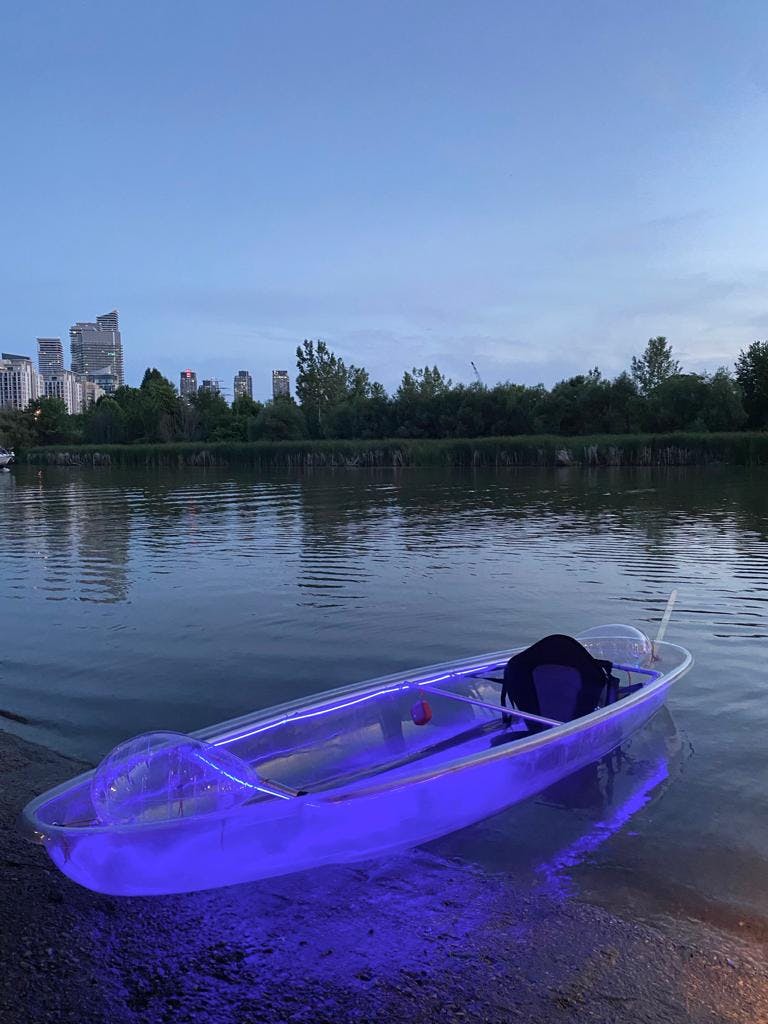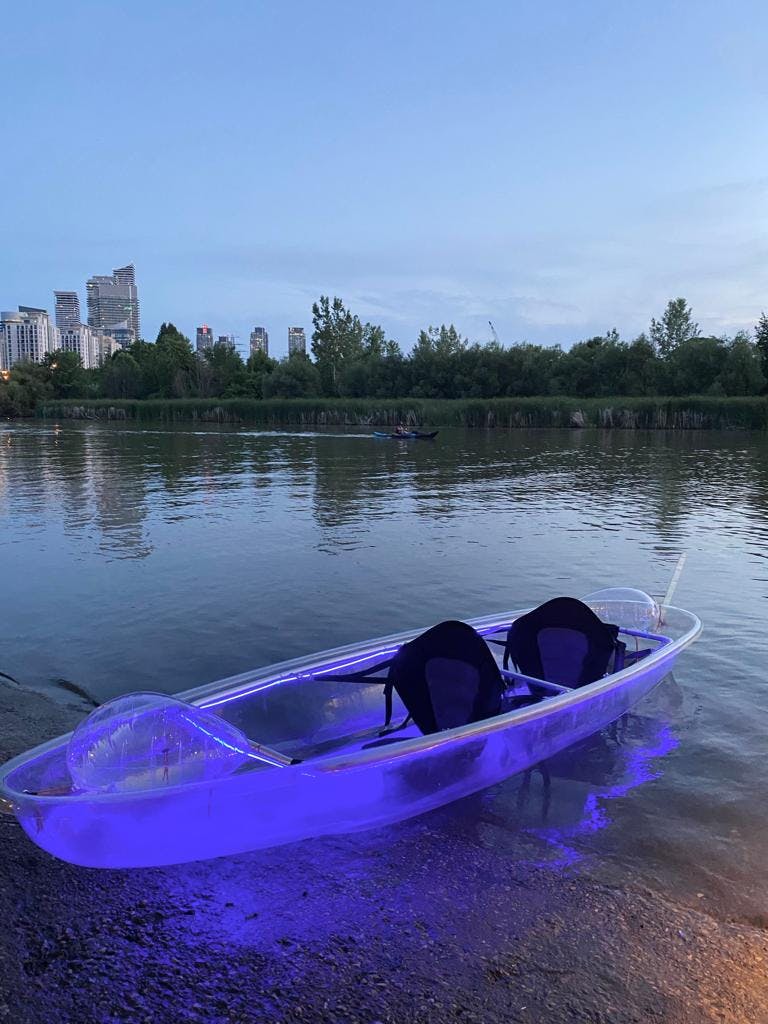 Single kayaks are only available during the day (12pm-4pm) and can not be booked during the night time slots.
What's included in your mission ?
See the World.
A completely transparent hull allows you to see the nature below.
Set The Tone.
And connect your phone to the bluetooth speaker to play your favourite tunes!
Set The Mood.
With your choice of LED light.
Paddle Away.
With your choice of paddle colour.
Stay Afloat.
A PFD (personal floatation device) must be worn by all participants.
Stay Safe.
A Safety Kit .
For emergency situtations includes a whistle, 50 ft rope, flashlight and bailer.
Better Safe than buggard.
Buz Patch repellant stickers help repell insects (*additional cost)
Stay Dry.
Waterproof zip lock to keep your important items safe.
Get Comfortable, Paddle lessons are available for first time paddlers